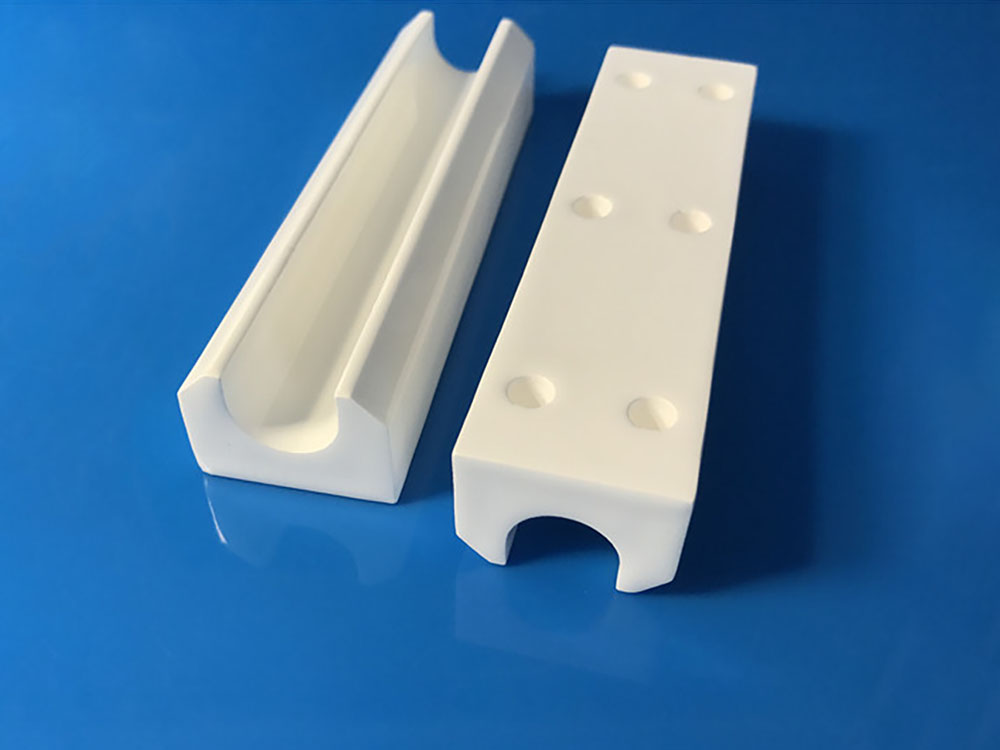 Ceramic Reflector material properties:
Bulk density (fired), Mg/m3:3.1
Color: White
Porosity (apparent), % nominal: 22
Flexural strength (ASTM C1161, 3-point), MPa: 170
Thermal expansion coefficient
200-500C, 10-6/C 7.9
200-1000C, 10-6/C 9.0
Ceramic Reflector features:
Compared to metal reflectors, ceramic units offer higher reflectivity and therefore enhanced laser power
Surfaces can be sealed and coated with a solarization-resistant glaze to give high bulk reflectivity
Resists chemical attack
Controlled porosity
Has high strength
Good thermal conductivity
High electrical resistivity
We can machine or grind ceramic reflectors against the customer's drawing. Quantities range from prototype to production quantities. Glazing protects the surface in preventing adhesion of impurities and primarily ensures leak tightness of the reflectors.