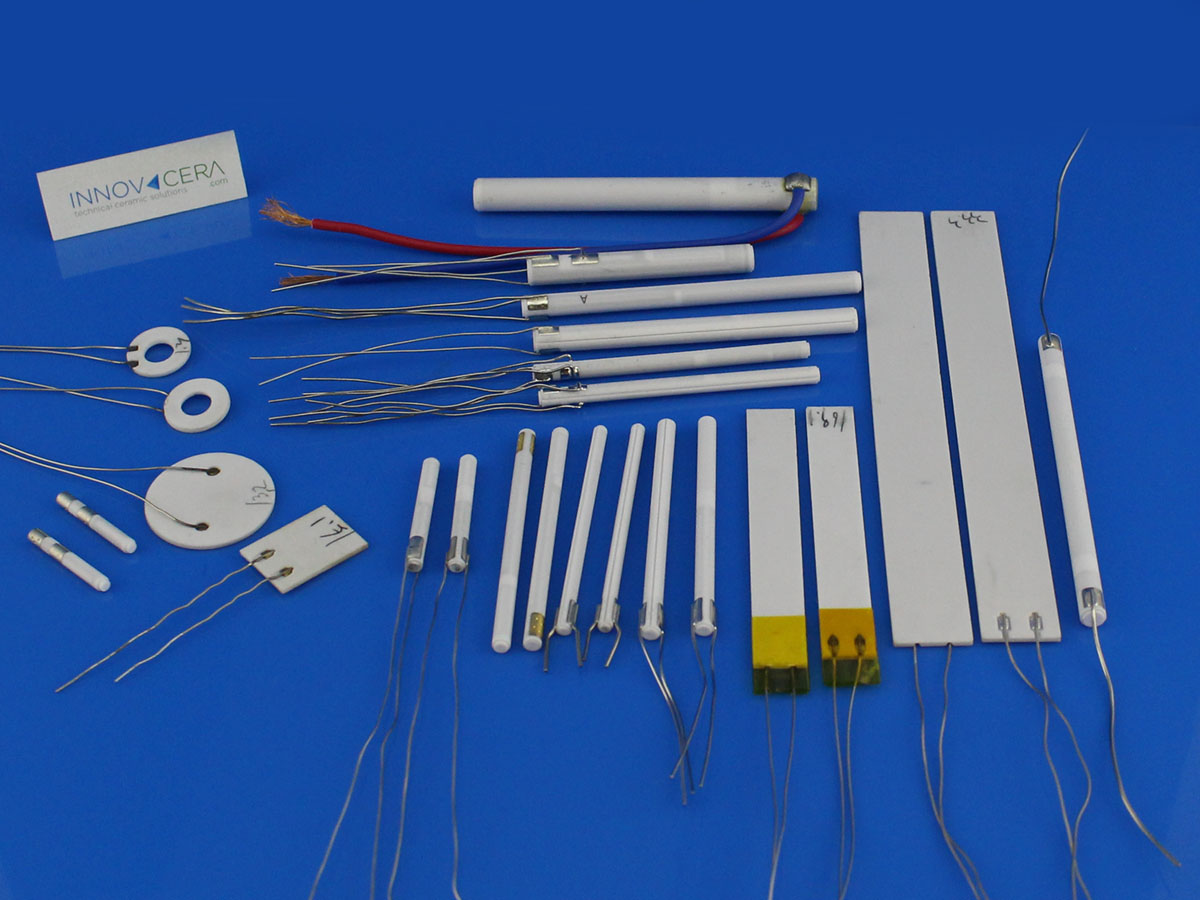 Application of Alumina Ceramic Heaters
Automotive Components
Glow Plug
Igniter for Cabin Heater
Heater for Oxygen Sensor
Kerosene and Gas Appliances
Igniter
Heater for Vaporizer
Industrial Heater Applications
Heater for Soldering Iron
Heater for Hair Iron
Bonding Heater
Seal Heater
Water-Heating Applications
Heater for Toilet Water
Bath Water Heater
Steam Boiler Heater
Liquid Heater for Small Appliances
Advantages of Ceramic Heaters
Compact, Lightweight and Energy Efficient
Ceramic heaters feature high watt density and excellent thermal efficiency. Multiple heating elements can be layered into a single unit.
Superior Thermal Properties
Ceramic heaters reach high temperatures rapidly and are available with custom-designed heat distribution patterns. The material's strong insulation properties permit direct contact with a variety of materials, including water, kerosene and metals.
High Reliability
Superior dielectric strength, electrical insulation and chemical resistance give Innovacera's ceramic heaters outstanding reliability. Our oxidation-resistant material ensures a long service life.
No Electric Noise
Ceramic heaters produce no electric noise.
Heater Design Structure
The heating element of the ceramic heater is built into a substrate of alumina or silicon nitride material, then laminated and sintered into one piece — providing insulation and protection from the outside environment.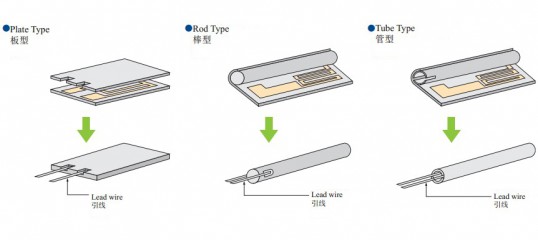 HTCC (High Temperature Co-Ceramics) 
Advantages:
Customized solutions based on a variety of manufacturing processes
Efficient solutions due to high degree of design support from the beginning of the product development cycle
Availability of a variety of mechanical, thermal (ANSYS, ABACUS), optical (ZEMAX) and electrical (HFSS, ADS) simulation tools
Worldwide customer support from local manufacturing facilities with technical competence centers
Characteristics of HTCC:
Excellent mechanical stability
Easy integration into metal housings due to matched thermal coefficient of expansion
High thermal conductivity
Use of non-noble metal pastes
Additional plating reveals solderable and wirebondable surfaces