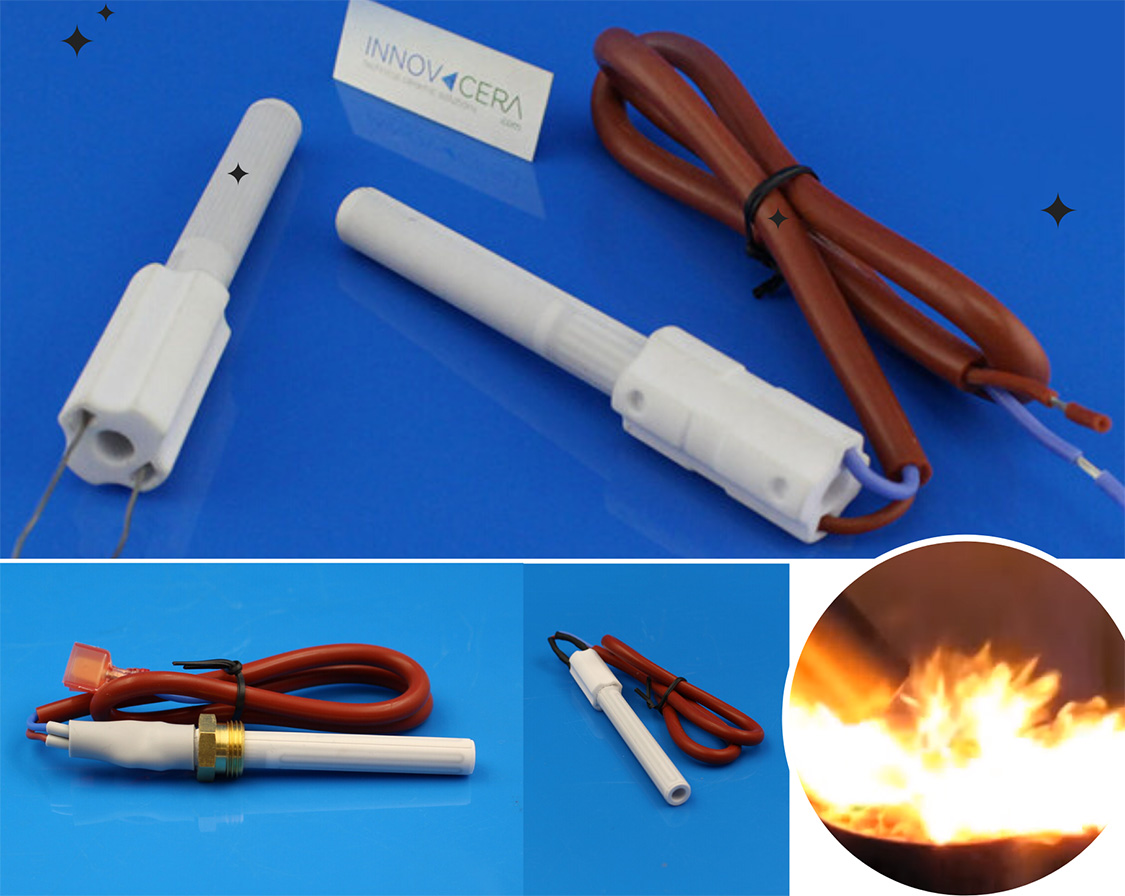 Biomass Boiler System is also called Wood-fueled heating systems, wooden pellet stove. By burning logs, pellets or chips with ceramic pellet igniter, it's able to provide enough warmth in a single room or to central power heating and hot water boilers.
We'll introduce not a biomass boiler system but its igniter – Alumina Ceramic Pellet Igniter.
INNOVACERA ceramic pellet igniter is used by a fraction of energy came out from hot air fans and ignition blowers, and it will ignite all the fuel types, including logs, corn, pellets or chips. Ignition times is shorted to 60 seconds and has a higher temperature. It's an ideal energy-saving igniter for a Biomass boiler system.
Technical ceramic igniter – make life better
– Ignition through hot air fans or ignition blower, energy-saving
– An ideal igniter to burn all fuel types
– Shorter ignition time, only need 60 seconds
– Installed easily and comfortably. It is available for 230 Volts as well as for 120 Volts
– High operation temperature from 800℃ (1472℉) to 1100℃ (2012℉)
– Long working lifetime up to 10,000 cycles
– Detachable igniter or with 3/8 inch thread igniter
– Oxidation and corrosion-resistant