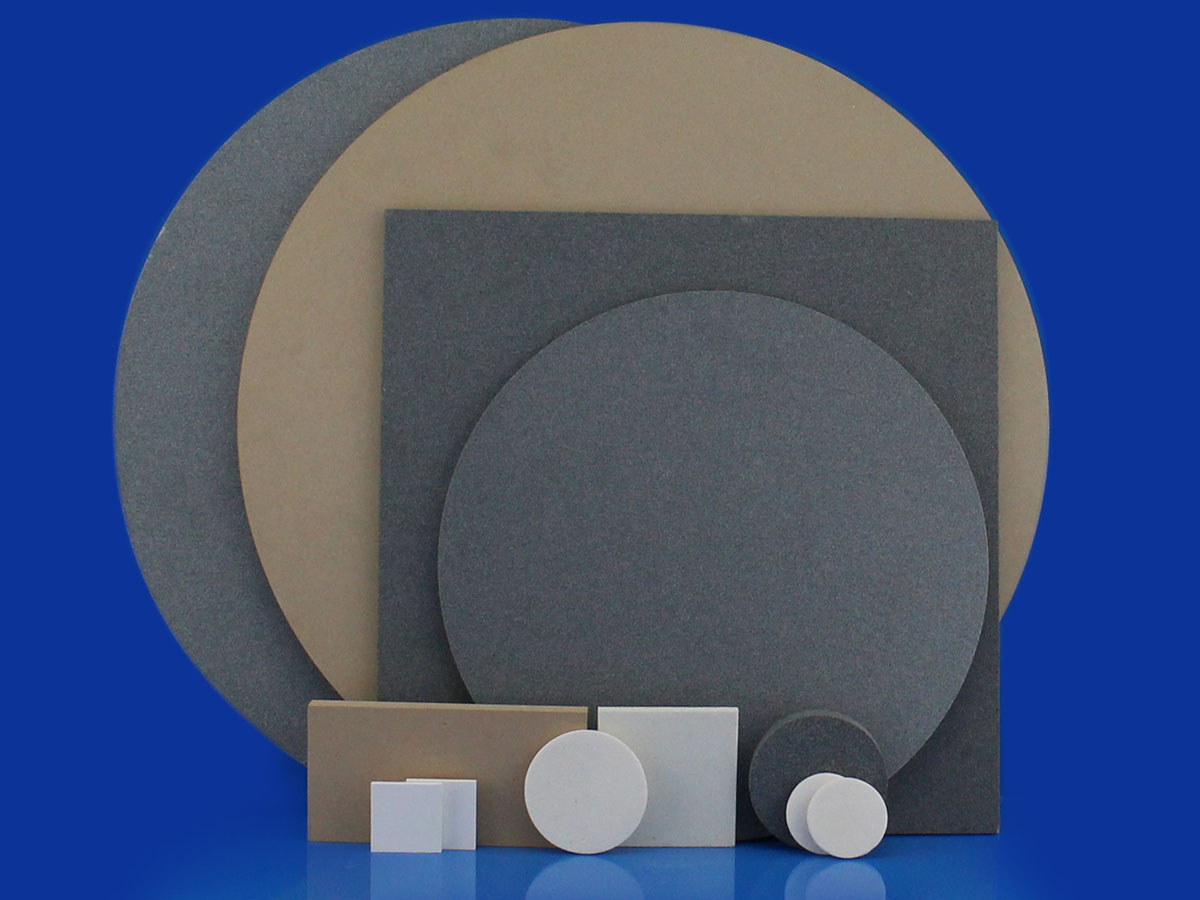 Innovacera have more than 7 years experience in producing porous ceramic part for vacuum chuck, filters, air bearings for semiconductor and pharmaceutical industry.
The range of Innovacera porous ceramic filters is made from aluminum oxide and silicon carbide. The strong, uniform porous ceramic has 40-50% open porosity with a tortuous pore structure and is available in pore sizes ranging from 1 to 100 microns. Monolithic, single grade, aluminum oxide porous ceramic is available in 6, 15, 30, 50, 60, and 100 microns pore sizes.
The porous ceramic disc processing is not the same as other ceramics, such as alumina ceramic, zirconia ceramics because of its properties of pores, so when you process the porous ceramics disc, here are 4 points you need to pay attention to:
Put the porous ceramic plate into the water for five minutes.
Ensure the porous plate be full of water to avoid oil contamination permeate into pores.
Cut the plate with the blade only, and then grind it with a grinding wheel or grinding head.
Do not use oil coolant for the machine, or it will be tough to clean.
Clean the plate with neutral detergent by ultrasonic.
Dry by airing or electric fan, and then baking under 100℃ for dead dry.
If you have any problems or inquiries about porous ceramics, welcome to contact us.