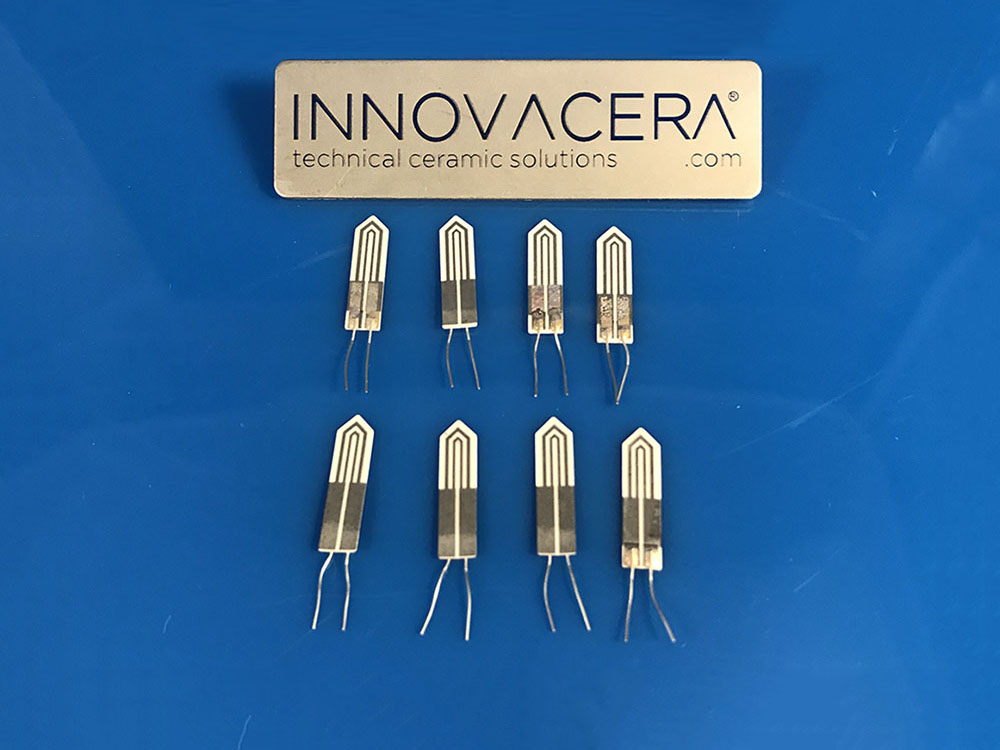 Ceramic Heating Stick, also known as Ceramic Heater Blade, it is produced by implementing unique metallization and ceramic lamination processes. Due to the advanced manufacturing techniques utilized in the electric element, Alumina Heaters can provide higher reliability than ever before. Currently, which working temperature from 0~250C is suitable for E-Cig, herb atomizer/vaporizer/Herb Vaporizer. It is applicable to a variety of herb heating vaporizer products because moderate temperature distribution can be obtained by the heater design. Such as IQOS E-cigarette
Voltage: 3.7V, 5V, 7.4V, 12V
It enjoys great advantages of its compact size, lightweight, energy-saving, and long lifetime etc. Detail as below :
Long life: airproof constructor for conquering the disintegration problem
Quick temperature rise and stable temperatures can be achieved–usefulness for every required heat setting
Excellentinsulativity
Energy-efficient and high-efficiency thermal conductivity– be able to generate heat internally and externally simultaneously.
Compact structure
Equalized heat distribution and high power density.
Safe and eco-friendly electronic product complying with the RoHS requirements: MCH contains no harmful materials.
High cost performance.
With a professional R&D team, advanced equipment, and a strictly online production quality control system, the best products will be supplied.