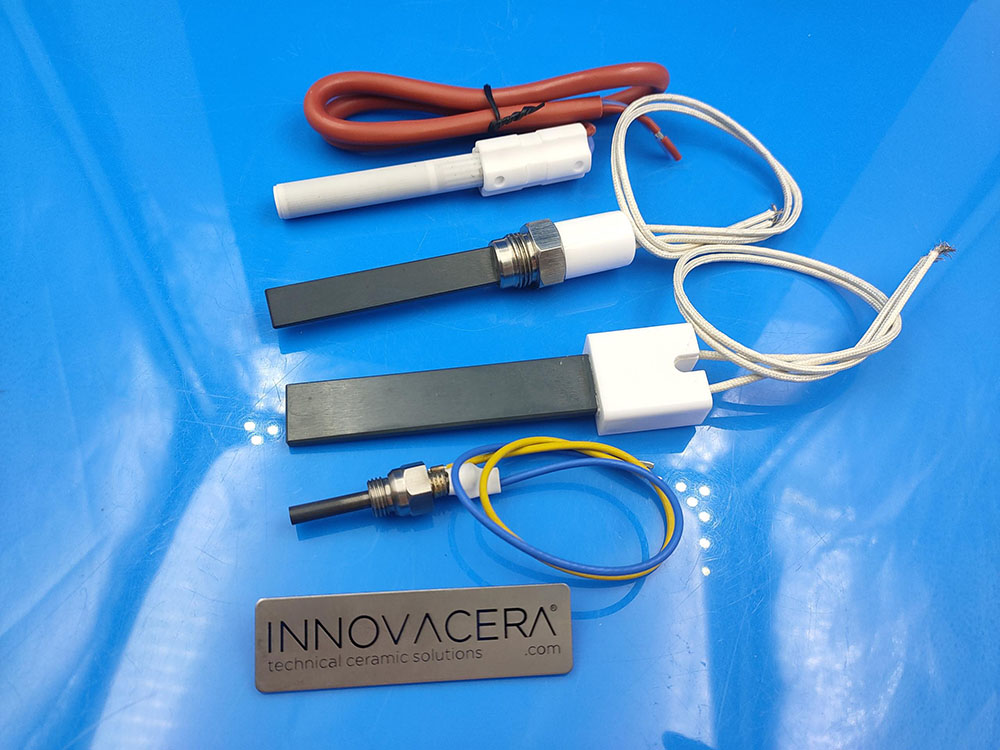 INNOVACERA offers ceramic igniters for hot surface ignition systems in heating applications. These high strengths, heat resistant ceramic igniters have become an industry standard in gas heating systems. Their superior materials and rapid heating capabilities provide reliable performance over a long useful life.
Applications include:
Gas heating systems
Ovens/ranges
Dryers
And more
IGNITER PRODUCT FAMILIES
INNOVACERA offers two families of ceramic igniters, each offering different ranges of style, durability, and heat up speed to ignition temperatures — all leveraging strong material properties including:
Low porosity
High operating temperature
Corrosion resistant
Long lasting
Easy to install and retrofit
Alumina Igniter
INNOVACERA's alumina igniter can reach a permanent working temperature above 900°C. Since air can through and around inside and outside of the heater tube, heat can be transferred from both inside and outside of the heater element. It's widely used in igniting wood chips, firewood, coal bricks or other fuel.
Advantages of Alumina Igniter:
Permanent operation temperature reaches 1000 degree C-1100 degree C
Extremely long lasting.Operating more than 10,000hours
Extremely Energy-efficient.Rapid Ignition 60%-90%
High Quality and Robust
Applications:
Hot surface igniters (ignition of gas, oil, biomass, pellets)
Hit air generation
Customer-specific heating solutions.
The regular size of Alumina Igniter:
OD10.5*78mm 220V, 160-230W
OD10.5*90mm 220V, 160-250W
OD11.5*108mm 220V, 300-350W
Silicon Nitride Igniter
INNOVACERA's silicon nitride heating elements are normally rectangular in shape. These heaters have a lot operation zone up to 1000 degree C and a cold zone in the contact area. The encapsulated terminal can prevent short circuit caused by conductive contamination. They can be operated with or without a controller. Silicon nitride heater has several times the durability than that of silicon carbide products.
Performances & Characteristics:
Electrical safety. The current leakage after the break is less than 10 mA
High temperature resistance. Dry point up to 1300 ℃
High surface load. Heating liquid surface load up to 78w/cm2
Small size
The thermal inertia is small, faster heating up.
Long service life
Acid and alkali corrosion resistance