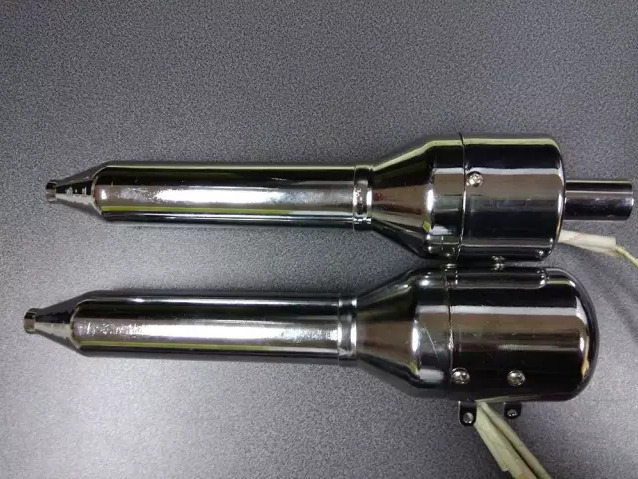 Classification of hot air guns: hot air gun with built-in fan; air gun without the fan.
The drypoint can reach 1200 ° C.
Using high-performance silicon nitride ceramics as the substrate, high-temperature mechanical strength, strong thermal shock resistance, acid and alkali corrosion resistance, both excellent insulation properties and good thermal conductivity, coupled with our company's proprietary formula and heat Pressure manufacturing technology.
Hot air gun installation precautions:
When installing the hot air gun with silicon nitride heater, the outlet should be inclined downward by 15°.
The nozzle of the hot air gun cannot pass over the wall of the furnace (to ensure that the heating plate radiate to avoid burning the heating plate);
When working, the distance between the nozzle and the particle in the furnace does not exceed 5CM. A ball valve adjusts the air inlet of the hot air gun without a motor. (Can improve ignition efficiency);
The recommended control system allows the heater to work for 5 seconds before the blast enables the hot air to blow out immediately. (Effective ignition particles to avoid particles in the incomplete ignition of smoke)
Do not touch the boiler box and the metal casing wall when the heating plate is working (it can effectively avoid power failure and trip protection).