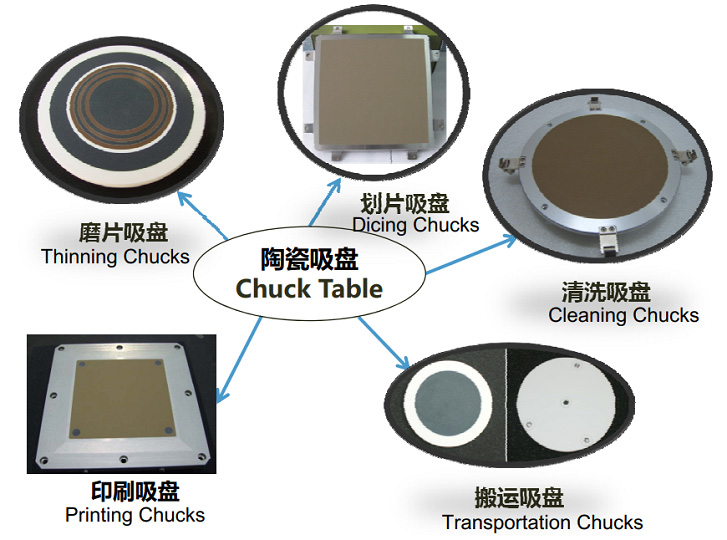 The ceramic chuck table is applied to the fields of silicon wafer, semiconductor compound wafer, piezoelectric ceramic, glass, LED, semiconductor package component substrate, optical component thinning, cutting, and so on.
Main Application field:
New and refurbished, porous ceramic chucks for Disco, ADT, K&S, Applied materials TSK, OKAMOTO, Micro Automation, Load Point, etc. dicing saws and grinders.
4″, 5″, 6″, 8″, 12″ regular size available in round, square, oval shape or irregular shapes and sizes.
INNOVACERA porous ceramic vacuum chucks are available for a wild array of shapes and sizes for thin-film substrates and other flat fragile materials, the chuck's superb flat surface of porous ceramic distributes the vacuum force equally to mitigate any potential deflection.
We have developed:
Dicing Chucks
Transparent Chucks
Cleaning Chucks
Printing Chucks
Thinning Chucks