Brief Introduction of Metallization Ceramics
Advanced ceramics are widely used in electronics and engineering applications for their chemical and mechanical properties. Compared to metals, they are stronger in compression, especially at higher temperatures. Advanced ceramics have good thermal stability (i.e., a low coefficient of thermal expansion) and good thermal and electrical resistance. They are also hard and have excellent dimensional stability.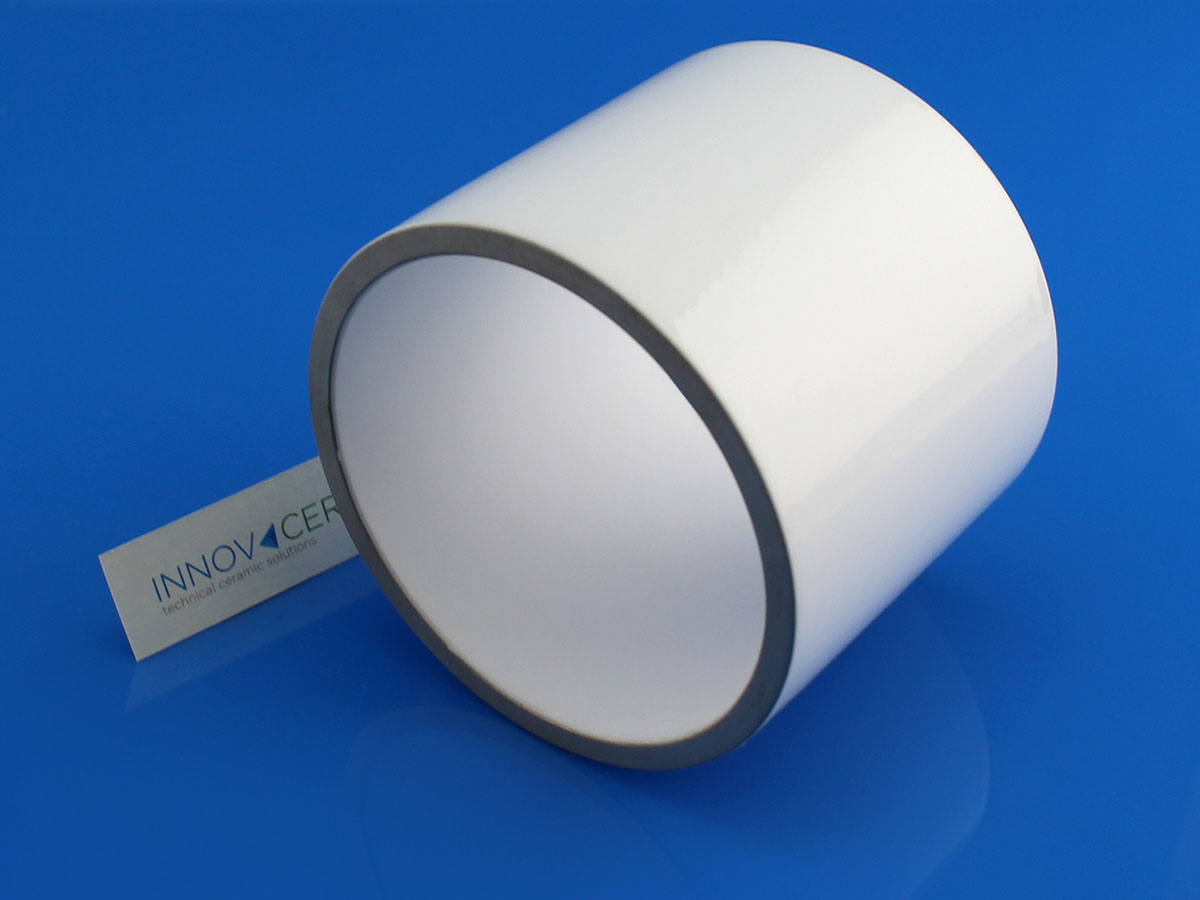 As a result, the list of applications for advanced ceramics is including aerospace engine blades, rings and valve components, industrial pump bearings, cutting tools and die parts, medical instruments, and wide uses in the electronics industry as a substrate and in specialized vacuum components.
Metallization ceramics is a famous coating technology in advanced ceramics. They are commonly used in many applications, for example, in power electronics components placed under extreme load, electrical drive engineering, and electrical engineering as well as in electronic components for computer technology.
Key Features
Standard Moly-Manganese coatings of .001"+/-.0005" offers a uniform coat and optimum peel strength
Standard Nickel plating thickness of .0001"/.0004" creates an ideal surface for vacuum-tight braze seals
Key Benefits
Superior bare ceramic and metallization quality
Vertically integrated ceramic processing with traceability from the bare ceramic powder through metallization and Nickel plating
Application engineering support
Specialization in prototype to medium volume with the ability to seamlessly upscale to high volume production if required.
Metallization Capabilities
Face metallization of large and small parts
Pattern screening of highly intricate details
Complete OD metallization
Complete ID metallization of even the smallest thru holes
Counterbore metallization
ID/OD striping to tight tolerance bandwidths
Electrolytic and Electroless Nickel plating processes
Typical Applications
RF windows
Vacuum tubes
Laser tubes
X-ray Tubes
Feedthrough
Headers
High-power receptacles
Insulating discs
Insulator rings and cylinders
Precipitator products
Power switches
Traveling wave tubes
Power grid tubes