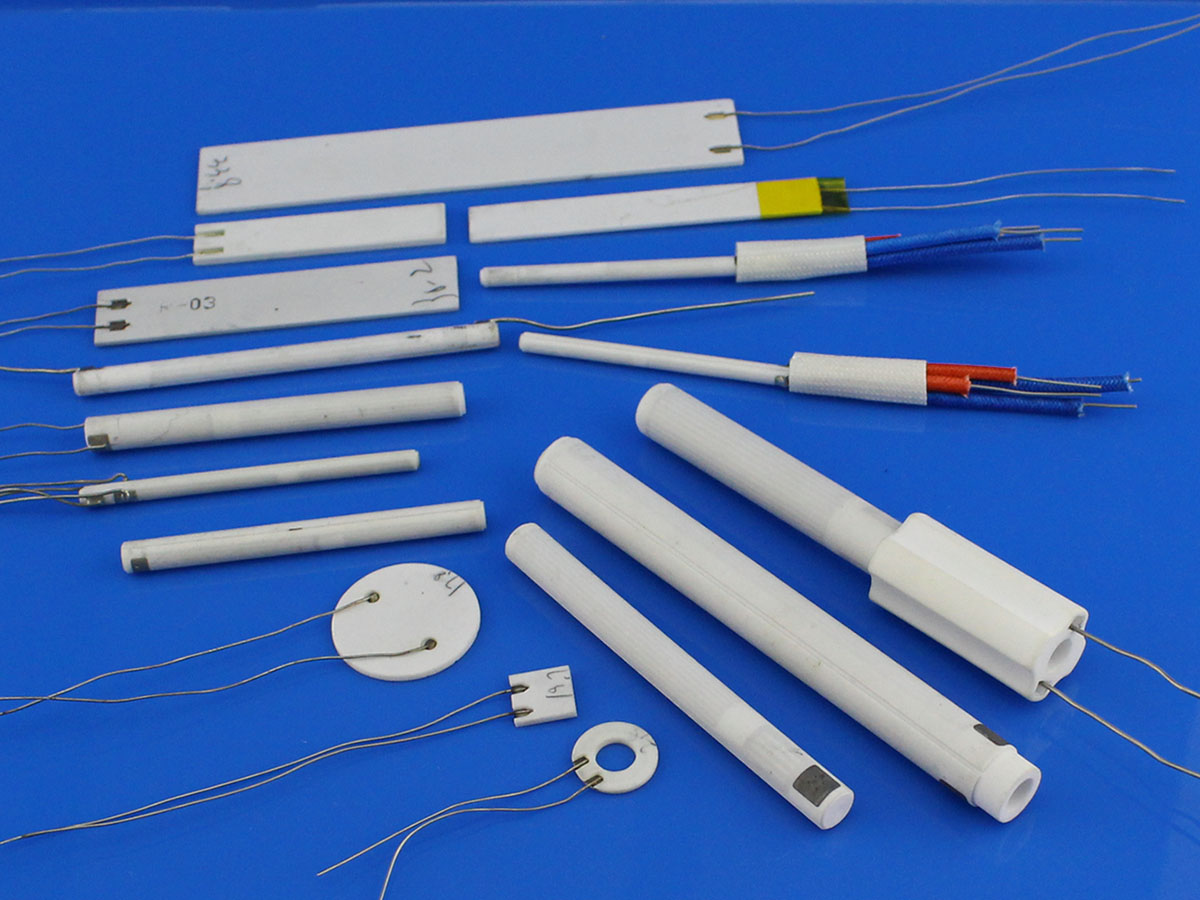 A. Handling and notice of using a ceramic heater
Don't give the ceramic heater impact like falling down to the ground or striking it hammer forcefully.
Using ceramic heater at rating voltage. High voltage may cause damage to the ceramic heater
A temperature control device should be used on a ceramic heater. And the surface temperature of the ceramic heater should be no more than 800°C since the temperature is closely related to its working life
Don't use the ceramic heater under the following conditions: quick heat up, a quick cool down, and uneven heat distribution. Because on the above conditions open circuit. racking problems may happen. Please be careful of heat shock besides other situations that are not mentioned here such as incomplete contact with a metal part that will also cause uneven heat distribution.
Don't put excess strength to Ni-wire and brazing area. If Ni wires were bent many times, power concentration points will become brittle. Crack even breakage may happen. If pulled Ni wires with excess power, the brazing area will be peeled off.
B. Setting notice of ceramic heater.
Turn off the power supply so as not to reach the ignition point of utilizing. Components by using thermal fuse and etc. It has the possibility of making fire caused by rapid rising temperature on the heater due to the factor of breaking the sensor and etc. For the sake of each customer's responsibility, please make some countermeasures such as turning off the power in case of extreme rapid raising the temperature.
The electric connection should be connected by a terminal or a connector.
Please don't connect to bare electric wire directly
Please don't connect the electric circuit of the ceramic heater to the heater directly.
When installation, please don't connect or collide the leads.
Please comply with regulations and specifications relating to electricity
C. Treatment of defect problem of our heater
In case of defective is not related to inspection items on our drawing. We will prepare for a limitation sample after discussion with you or review this standard if necessary. And apply the modified standard for further shipment
The case of the detective is related to inspection items on our drawing. We will check the defect samples after the discussion with you. Consequently, if it is our responsibility, we either provide substitute heaters or repair the defect
As for the quality problem, we will analyze the root and inform you of our countermeasure to avoid the next continuous problem.