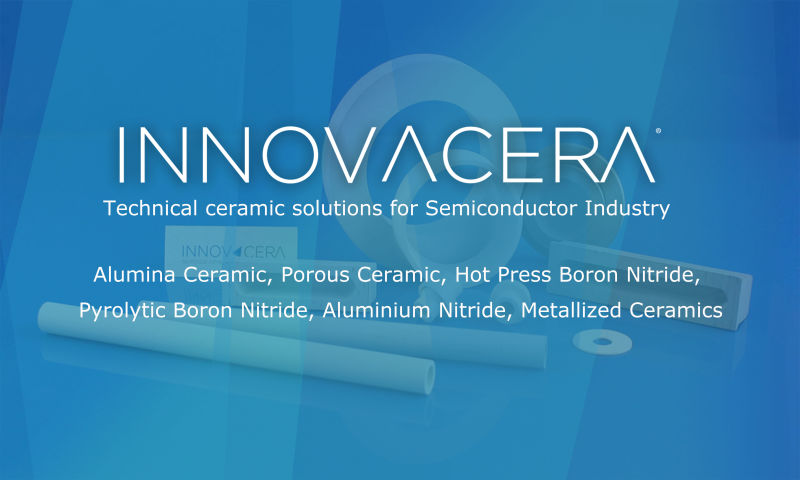 SEMICON Southeast Asia is the ideal place to discover the technologies and trends that are driving advances in microelectronics to electronics manufacturing.
Various products from INNOVACERA are widely used in the semiconductor industry. So INNOVACERA has joined the SEMICON Southeast Asia exhibition. Due to the effecting of COVID 19, the SEMICON Southeast Asia exhibition is postponed and it comes with going virtual. INNOVACERA insists on attending the SEMICON Southeast Asia virtual exhibition and our sales engineer May Zhong will have a presentation at Webinar on Aug 21, 14:45-15:05.
If you are interesting, you can register at the website of https://store-sg.semi.org/products/webinar-meet-the-experts-2 in advance and the system will automatically send you a webinar link after you register. Then you can watch our live streaming by joining the webinar through the link. You also can download the "gotowebinar" on a computer or cellphone app. Then register and login in with filling the necessary information.
If you have any questions for our presentation, you can leave messages on Webinar. Then we will reply to you in detail after the presentation. We suggest you can download the "gotowebinar" and leave about 5-10 minutes to fill the necessary information in advance so that you can watch the live streaming on time. You also can add it to your outlook or Google Calendar so that you don't miss the live streaming.
If you miss the time to visit our live streaming, you also can watch the record file through logging in. If you still have any questions to join in the live streaming, you can email us at sales@innovacera.com.