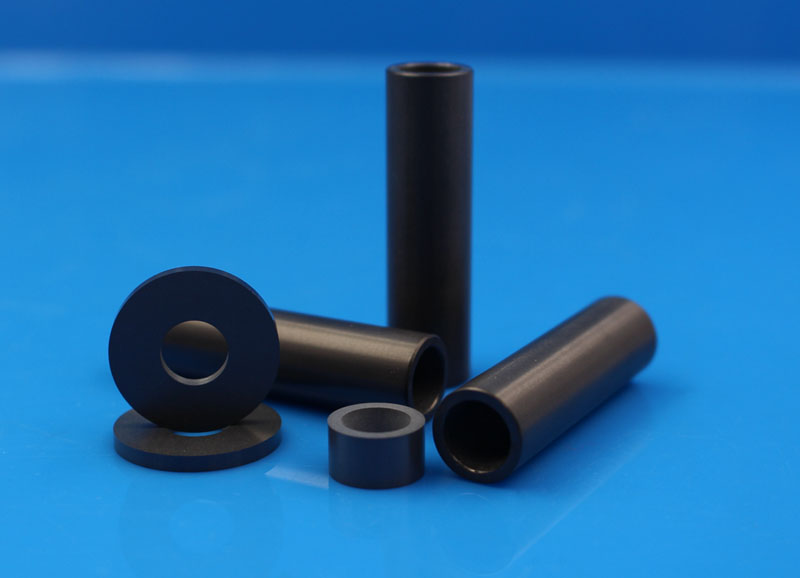 Rapid prototyping of OEM ceramic parts helps the wait time reduced and economical shorter runs. For some researched & developed projects, the resultant parts may reveal some design changes that would otherwise mean adjusting or even scrapping tooling had it been required, rapid prototyping can save developing time and project cost. Rapid prototyping ceramic components also provide a means to produce a low quantity of OEM parts at a reasonable cost and produce time, working directly from your CAD file.
Innovacera provides ceramics rapid prototyping service, this allows you to validate your new designs whether are workable or not before committing to expensive new tooling.
We can process your ceramic part through your CAD or SolidWorks design files by our precision CNC machining center to cut your custom components from a blank made from our specially developed machinable alumina ceramic, zirconia ceramic, silicon nitride, aluminum nitride, boron nitride, and machinable glass-ceramic materials. Blanks are usually available from Innovacera stock so that items can be produced quickly; this also allows a fast turn-around of design changes where product optimization is carried out.
Innovacera also provides one-stop service from prototype to low volume production. Innovacera factories have hot press dring, CIP, dress press, ceramic injection molding, CNC machining, and other processes to support low volume production.
The application of ceramic rapid prototyping was motivated by the advances in engineering ceramics and traditional ceramics where methods of creating complex shapes are limited. Ceramics have many outstanding physical and chemical properties and attract lots of researchers' attention to find new industrial applications for this kind of material such as components used in semiconductor, laser, vacuum, analysis, thin film deposition equipment parts, sensor part and electrical insulator part and so on.