Innovacera manufactures ceramics for the textile machinery industry. The products are ceramic friction discs for texturing yarns, thread guides for fiber production, ceramic navels for Yarn spinning, and ceramic cutters for the textiles industry.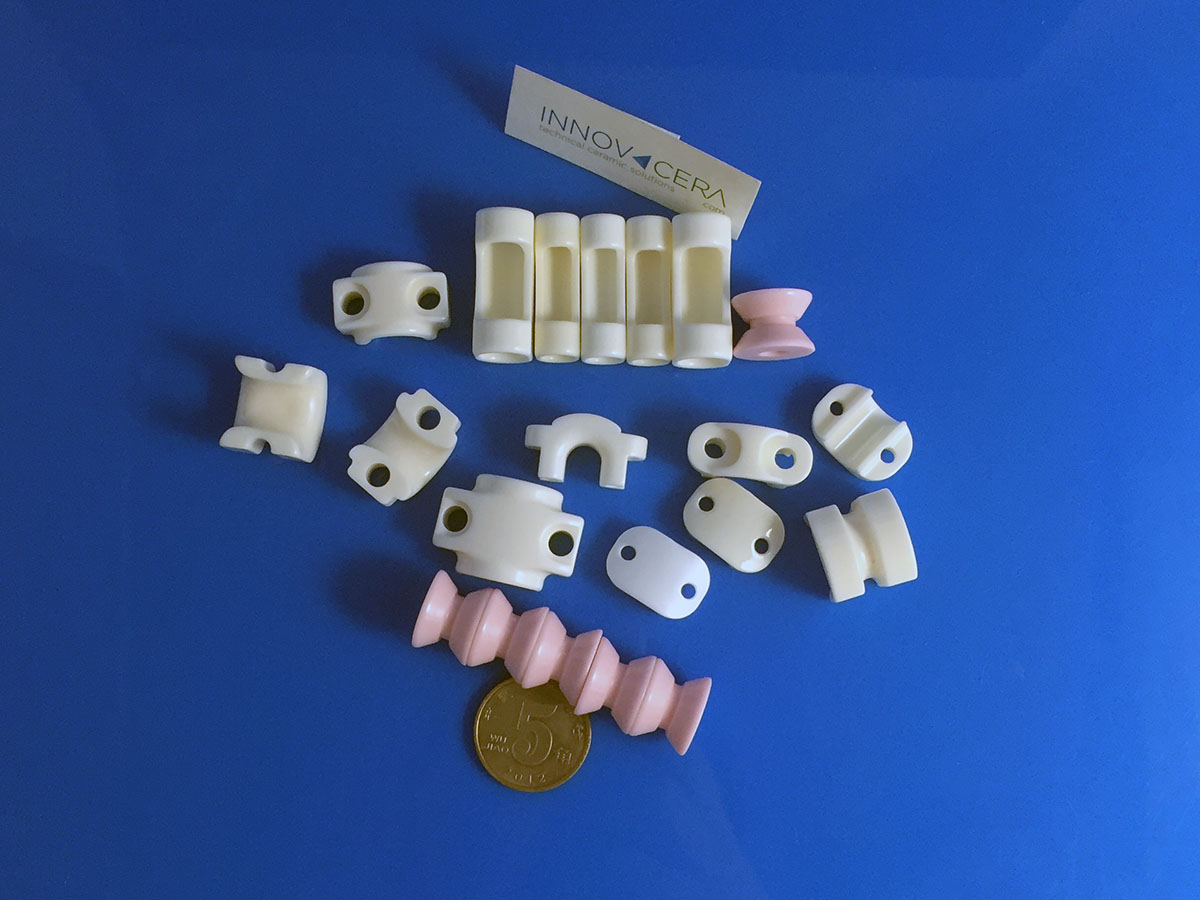 The advantages of using alumina ceramic is as below:
Lowest possible yarn breakage rates
Highest yarn cleanliness
Low yarn tension
Excellent package build
High quality and cost effectiveness
It is new hard-wearing material with an excellent surface finish for higher yarn quality. The extreme hardness of ceramic also ensures superior process stability in spinning.
Properties of Ceramic Parts for Textile:
Good wear and corrosion resistance
96% & 99.7% Al2O3 alumina ceramics
Precision manufacturing
Good surfaces finished for different applications
We have also developed a high-performance yttrium-reinforces zirconium oxide ceramic(TZP) for cutting yarns and textiles. It stands out from other materials with its extremely high cutting edge strength and excellent flexural strength and hardness. The use of Y-TZP cutters improves efficiency in cutting textile threads, which ultimately increases profitability.
Technical Advantages of Y-TZP Zirconium Oxide Cutters
Faster cutting rates
Consistently good cutting quality, e.g. improved strength of spliced connections
No corrosion
Smooth running
Extended maintenance intervals
Universal cleaning possibilities using acids, alkaline solutions and organic solvents.
If you have any inquiries, pls feel free to contact us.