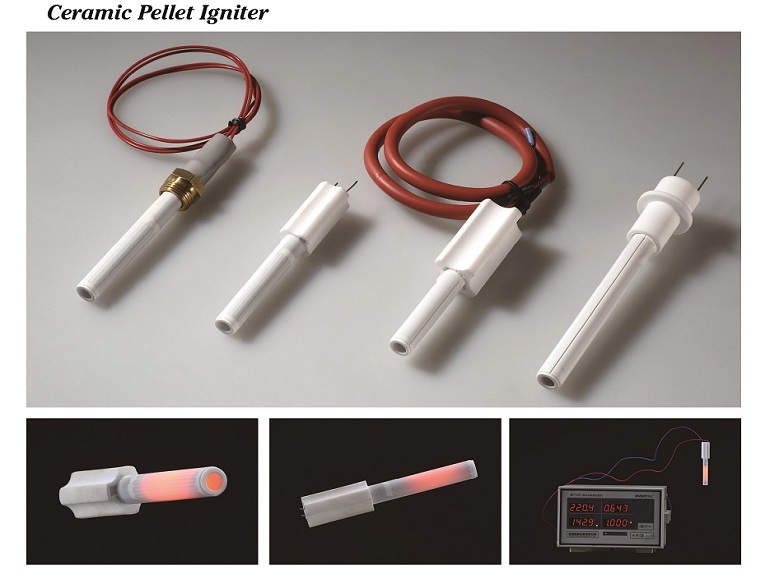 INNOVACERA® Ceramic Igniters Will Keep You Warm In The Coming Winter offers ceramic igniters for hot surface ignition systems in heating applications. These high strengths, heat resistant ceramic igniters have become an industry-standard in gas heating systems. Their superior materials and rapid heating capabilities provide reliable performance over a long useful life.
Applications include:
Gas heating systems
Ovens/ranges
Dryers
And more
Ceramic ignition technology benefits
A fraction of the energy consumption compared to conventional cartridge or element heater
Long-lasting
Time to ignition 60~90 seconds
Tested to 100,000 cycles (in Japanese pellet market for 15 years)
Easy to install and retrofit
Fits any steel tube with an inner diameter of ≥18mm
1000°C at steady-state temperature
Cannot overheat even with blower failure
100/120/220/240V forward current
Fully electrically insulated with no exposed electric contacts
Impervious to oxidation and corrosion
Fully comply with the CE (TUV certification), ROHS and REACH (TUV certification) directives.
Ignite wood chips, split logs, coal briquettes or other biomass, straw, corn etc.
If you are interested in our ceramic igniter, please click here to contact us, or you can buy it directly at our store: https://www.innovamats.com/product-tag/alumina-ceramic-igniter/