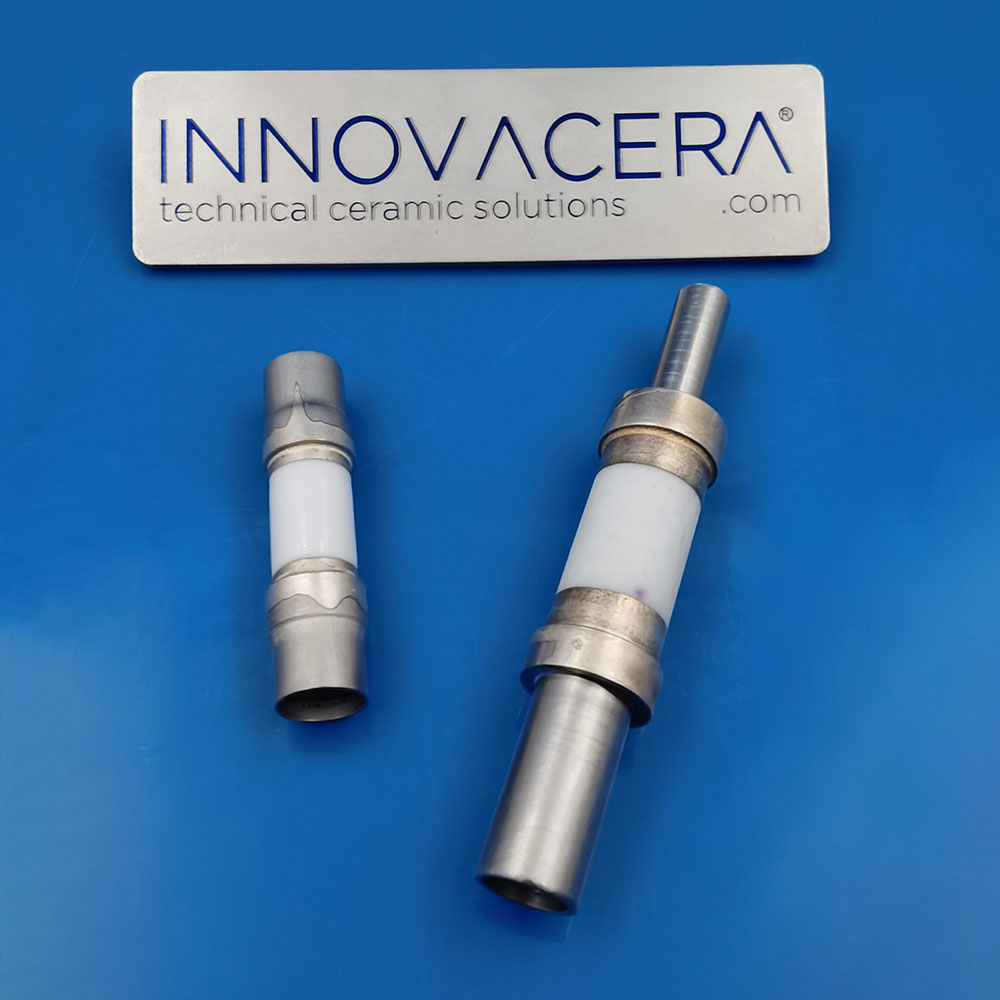 The Ceramic Surfaces for Brazing, the surface must be metallized.
Compare to Glass seal, Ceramic seal has exceptional resistance to thermal and mechanical shock as well as corrosion. While it requires more complex manufacturing processes and sophisticated engineering, the price is obviously higher.
Advantages of Ceramic-to-Metal Seals 
More solid, durable hermetic seal and better electrical insulation
Used for more harsh conditions, such as high and low (cryogenic) temperature, corrosive, high pressure, and high vacuum environments
High mechanical strength, less fracture when applied to high vibration and high g-load conditions
Shows strong bond and an excellent seal with metals and alloys, such as copper and Cu alloys (CuNi) and to nickel and Ni alloys.
Besides the above advantages, ceramic-to-metal still has more advantages to be discovered, welcome to consult with us for more details.