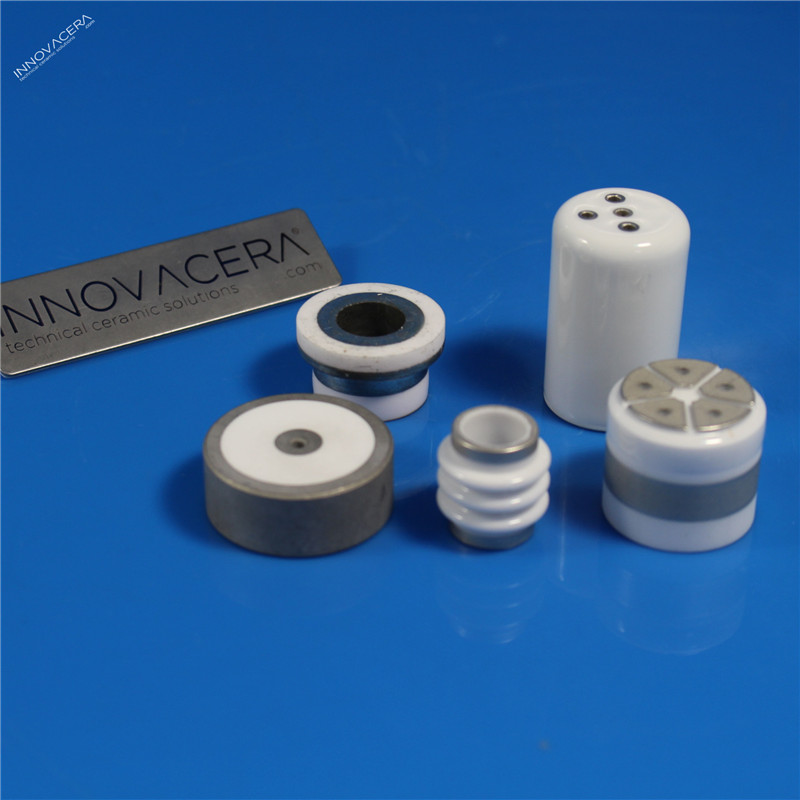 Innovacera is a leading metallized ceramics suppliers.
The metallized ceramic is using in critical assemblies brazed.
Metallization applies a thin metallic coating to an area of a substrate or other shape components. Innovacera's metallized ceramics have superior brazing characteristics, The unique formulation developed and produced in house enables a stronger, more robust bond in the final assembly. After metallization, a thin metal coating is applied to the metallized layer either using traditional plating methods or by hand using a Nickel Oxide based coating to improves its wettability. The metallization and nickel thickness is always measured using XRF technology to ensure it meets the specifications.
In addition to preparing the ceramic parts for brazing, metallization is useful for a number of other applications such as providing a base layer for other coatings. As experts in a variety of application methods, Innovacera is capable of metallizing on flat, cylindrical, and complex ceramic bodies from prototype through production quantities. Innovacera can provide turn-key service or work with customer supplied material.