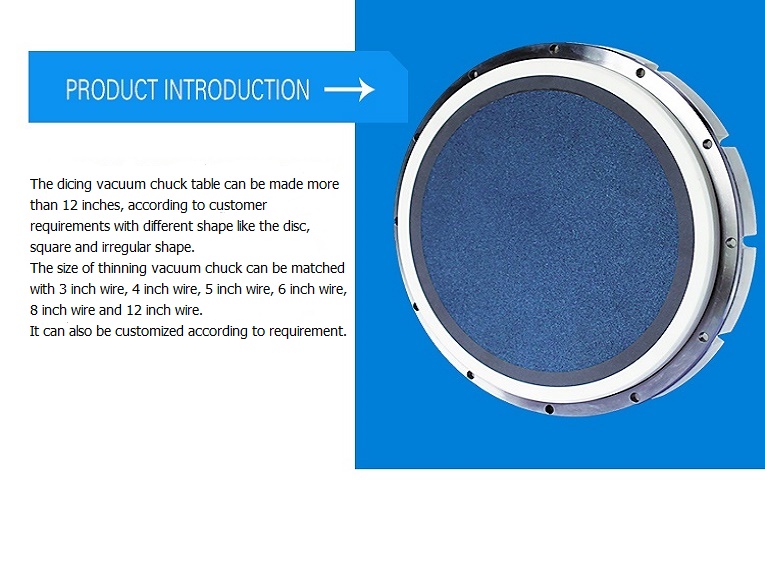 The dicing vacuum chuck table can be made more than 12 inches, according to customer requirements with different shape like the disc, square and irregular shape.
The size of thinning vacuum chuck can be matched with 3 inch wire, 4 inch wire, 5 inch wire, 6 inch wire, 8 inch wire and 12 inch wire. It can also be customized according to requirement.
They are widely used for Disco, ADT, K&S, Applied materials, TSK, OKAMOTO, Micro Automation as special tools for adsorption and carrying.
The main feature includes:
High flatness and parallelism
Good permeability and uniform adsorption
High strength
Long life time
Easy to process