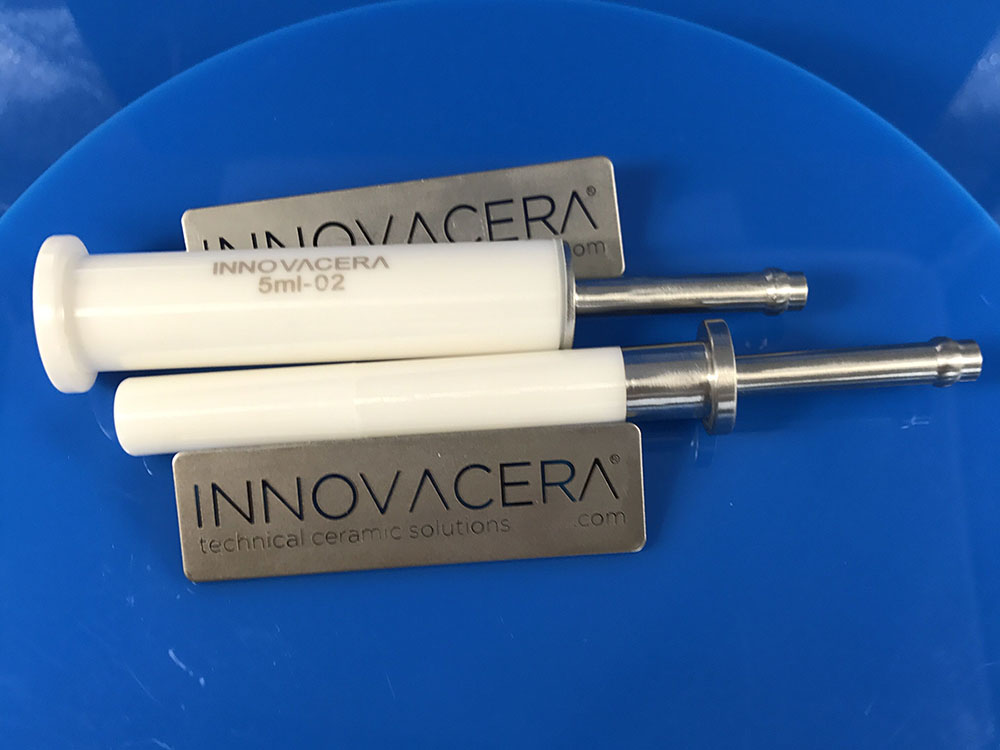 Innovacera ceramic dosing pump is widely used for the pharmaceutical filling and package industry. The ceramic piston pump is high precision metering, as we knew, pharmacy industry products request very high material which should be food-grade.
Today, consumers are increasingly concerned about the safety of products that come into contact with the product they eat, the so-called food-grade products or food contact material.
Regulatory requirements for materials coming into contact with food are constantly updated and demand the highest levels of food safety and inspection services. Both authorities and consumers are paying more attention to the testing of these products.
So Innovacera make food contact testing and certification for the ceramic filling pump, certification of materials coming into contact with food is based on various rules and regulations, as national law in Germany the LFBG (Lebensmittel- und Futtermittelgesetzbuch) is setting down requirements that control commodities coming into contact with food. The complete European sector is committed to the framework regulation (EC) No 1935/2004 when dealing with food contact materials and products.
Below is our ceramic metering pump food contact testing and certification with European Council Directive 84/500/EEC & 2005/31/EC test standard. Testing requested is Leachable Lead and Cadmium and Leachable Cobalt.