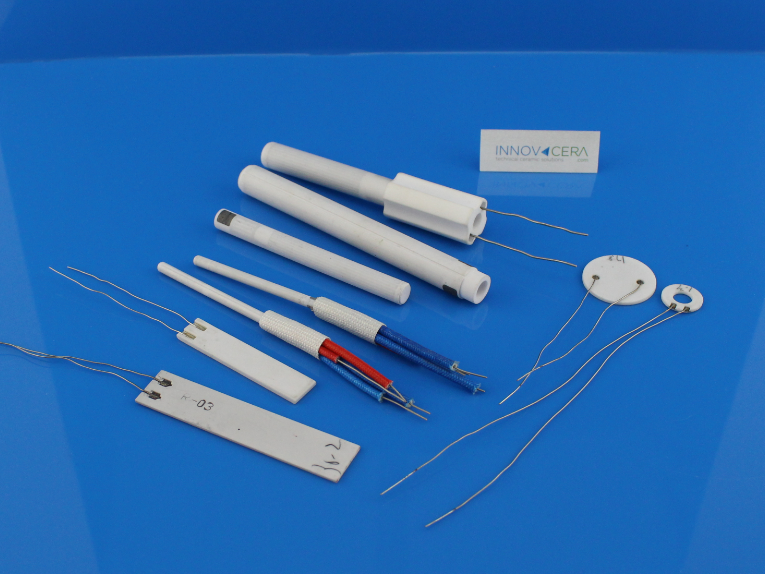 Innovacera produce ceramic heater which using in 3D printer. The working temperature is from 300-800 degree.
It enjoys great advantages of its compact size, light weight, energy saving and long life.
Usual Specifications:
Dimension: According to customer request.
Voltage: 3.7-230V
Resistance: According to request.
Dielectric Strength: 3750V, 5s, Leakage current <= 0.5mA Flexural Strength: >= 300 Mpa
Heating Temperature: Max 900 degree.
OEM is acceptable!