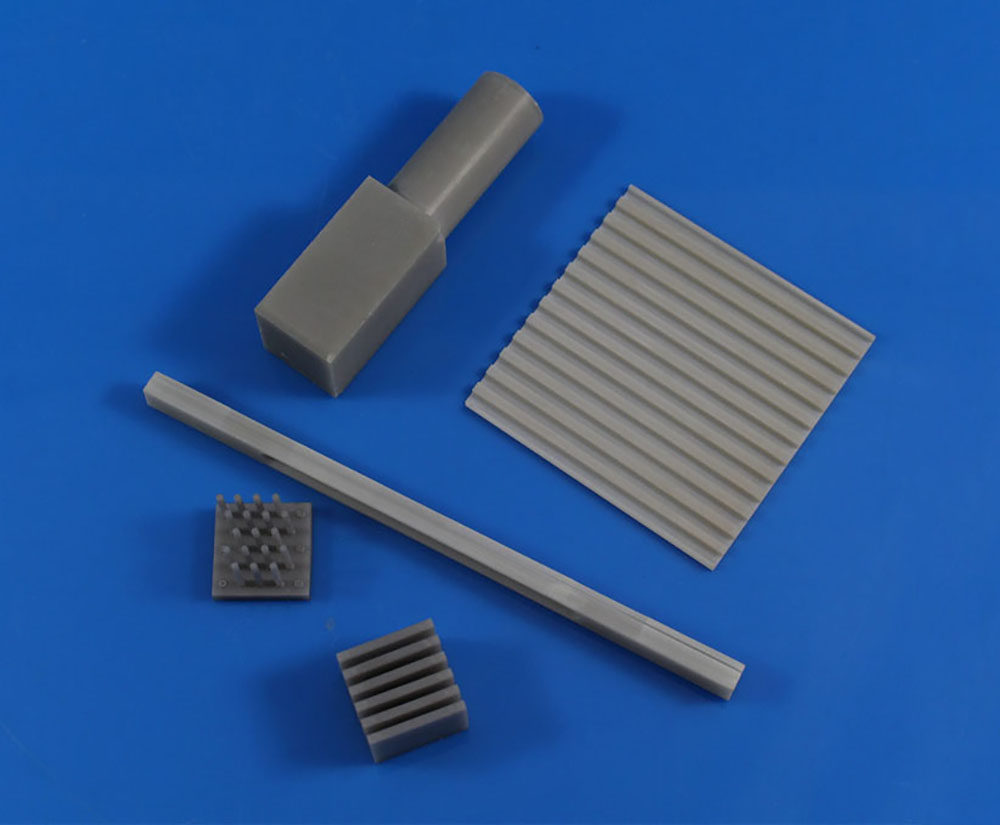 Aluminum Nitride is one of the function ceramics among all the advanced ceramics. It has very good thermal-mechanical and electrical properties: high thermal conductivity, low dielectric constant, the linear expansion coefficient matches well with silicon, good electrical insulation, low density, non-toxic, high mechanical strength, and so on. with the fast development of microelectronics, the high T/C AIN used as the base or package material has been put on more and more focus.
With the development of the electric components, smaller but better performance and lower energy cost elements are of pressing demand. The high dense, high power, and high frequency component may generate as much as 100W/cm2 heat, such as High bright LED, MOSFET, IGBT, and laser elements. The longer those elements work, the more heat accumulated. Due to the limited room in the package, if the heat could not have been diffused in time, it would highly affect the elements' life, performance, and reliability. So, it is important to introduce a good cooling package design and high thermal conductivity ceramic materials into these industries.
Innovacera has 4 main products: AlN substrate, AlN Structural parts, AlN dry pressed tablets, Isostatic pressed parts, and so on.
If you have more interest, please feel free to contact us.
Below is our Regular Dimensions of AlN Substrate / Wafer:
Thickness (mm)
Length*Width (mm)
0.385
2″*2″
50.8*50.8mm
3″*3″
76.2*76.2mm
4″*4″
101.6*101.6mm
4.5″*4.5″
114.3*114.3mm
0.5
0.635
1.0
Diameter (mm)
1.0
Φ16
Φ19
Φ20
Φ26
Φ30
Φ35
Φ40
Φ45
Φ50
Φ52
Φ60
Φ75
Φ80
1.2
1.5
2.0
2.5
PS: Other dimensions which are not listed are available upon your requests.