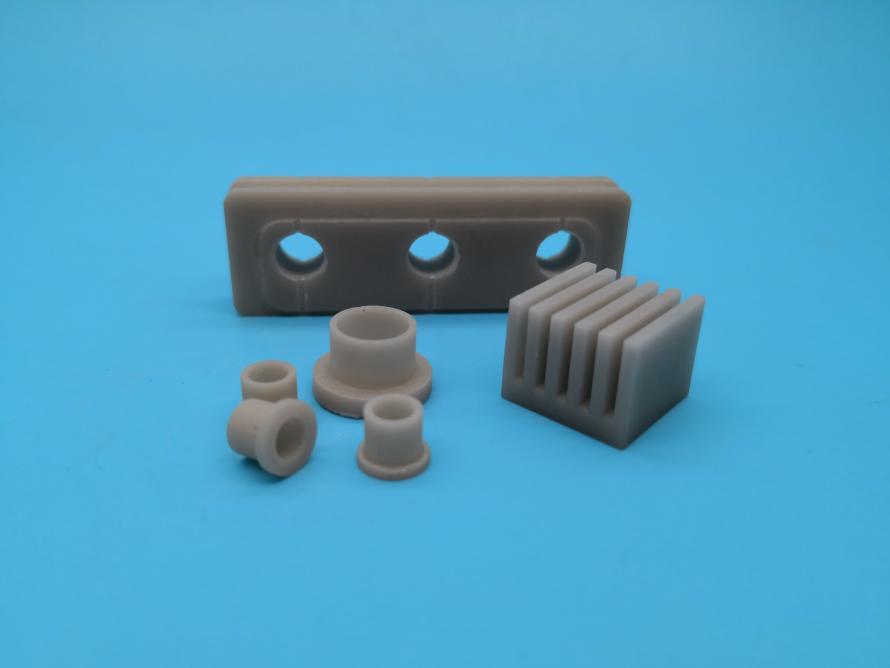 Thermal conductivity is a measure of a material's ability to pass heat through it. Materials with high thermal conductivity can effectively transfer heat and readily take up heat from their environment. Poor thermal conductors resist heat flow and obtain heat slowly from their surroundings.
The most important measured thermally conductive materials and their values are outlined below. These conductivity values are averages due to the variance in thermal conductivity depending on the equipment used and the environment where the measurements were obtained.
Thermally Conductive Materials:
1. DIAMOND – 2000 – 2200 W/m•K
2. SILVER – 429 W/m•K
3. COPPER – 398 W/m•K
4. GOLD – 315 W/m•K
5. SILICON CARBIDE – 270 W/m•K
6. BERYLLIUM OXIDE– 255 W/M•K
7. ALUMINUM – 247 W/m•K
8. ALN-170W/m•K
Aluminum nitride is a new type of ceramic material with excellent comprehensive performance. It has excellent thermal conductivity and thermal shock resistance, reliable electrical insulation.
ALN material is widely used in transportation such as high-speed trains, new energy automobiles, airplanes, LED lighting, electric power, high voltage transmission, smart power grids, photovoltaic, national defense: weapon, aerospace, industry, smartphone, computer, communication, and so on.
If you have more interests, pls contact us directly.