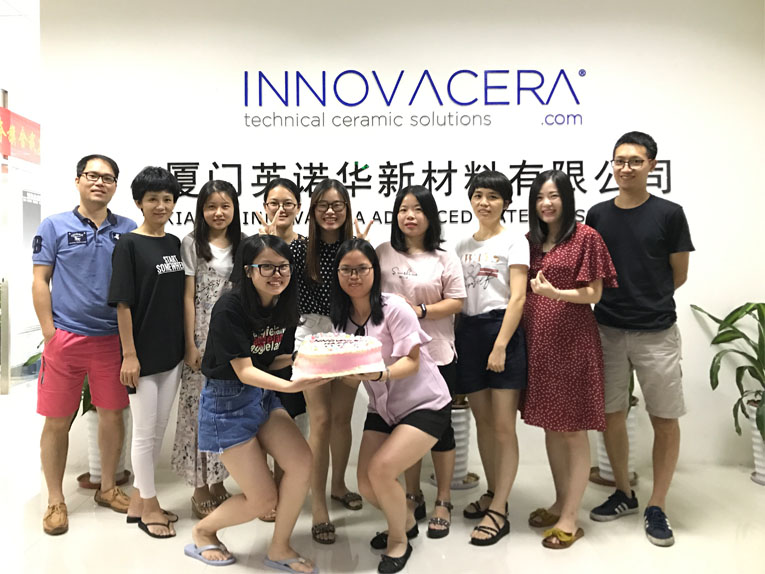 INNOVACERA's Six Birthday – 2018.8.8 Anniversary
INNOVACERA is a young company with stable growth. We celerated its 6th birthday on August 8th, 2018. INNOVACERA is focus on markting and sales of technical ceramics. Another two brother companies XinciTec and Zhongda Ceramic are responsible for manufacture. Our engineer is with experience in R&D, manufacture and sales in advanced ceramic materials for 15 years.
INNOVACERA is located in costal city Xiamen which is with convenient transportations including sea transportation, air transportation and land transportation. As Xiamen is special economic city, it's with rich human resource. We got a good sales and marketing team because of the good location.
Our aim is to offer the ideal solution for many applications. We will keep to work closely with customers and vendors to help provide the quality ceramic products to meet unique and demanding performance requirement in further 10, 15, 20, 25…years and not stop.